April 13, 2023
Cozy Coastal Wool Rugs For All Seasons
Wool rugs have been one of the most popular type of rugs to use in the home for centuries. 
Wool rugs have been one of the most popular type of rugs to use in the home for centuries. Wool rugs are known for it's luxuriousness, softness and durability. As far back as 1500 BC the wool from sheep has been used to make wool rugs. Handmade Wool Rugs are some of the most beautiful and elite rugs ever made. There are different methods of making wool rugs. Hand knotted wool rugs are made by knotting wool yarn on a warp....with many individual knots per square inch. These rugs can take months to complete and can cost thousands of dollars. There is also Hand Tufted Wool rugs that are made on a backing material that has the design of the rug printed on to the backing. The wool strands are punched into the backing of the material to create tufts. These rugs are much quicker to make but they are not as durable as a hand knotted rug, There are also machine made wool rugs. Today power looms are used to achieve the precision of a handmade woolen rug. Wool rugs come in everything from thick pile designs to flat weave and braided designs. Coastal Wool Rugs are available in so many designs that work well in a beach house...from jute-like wool rugs to soft plush wool rugs this natural material is so versatile.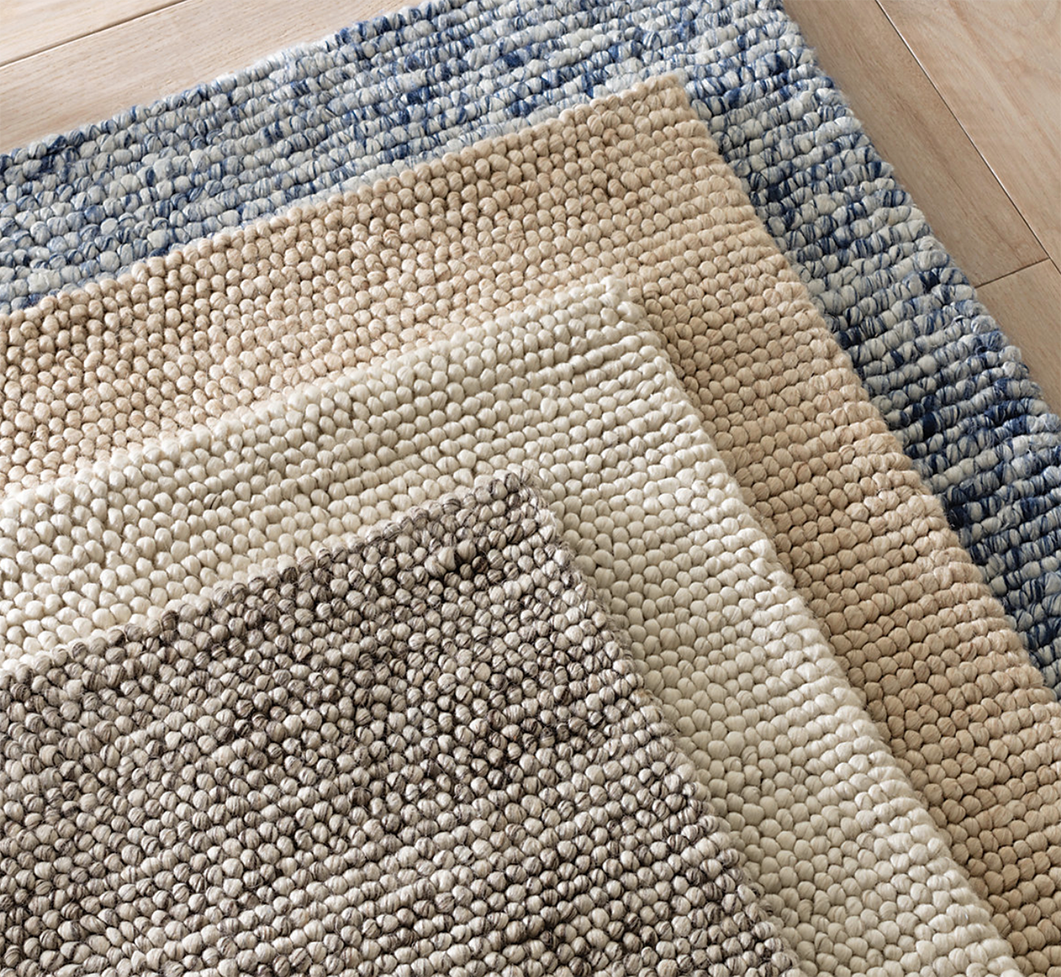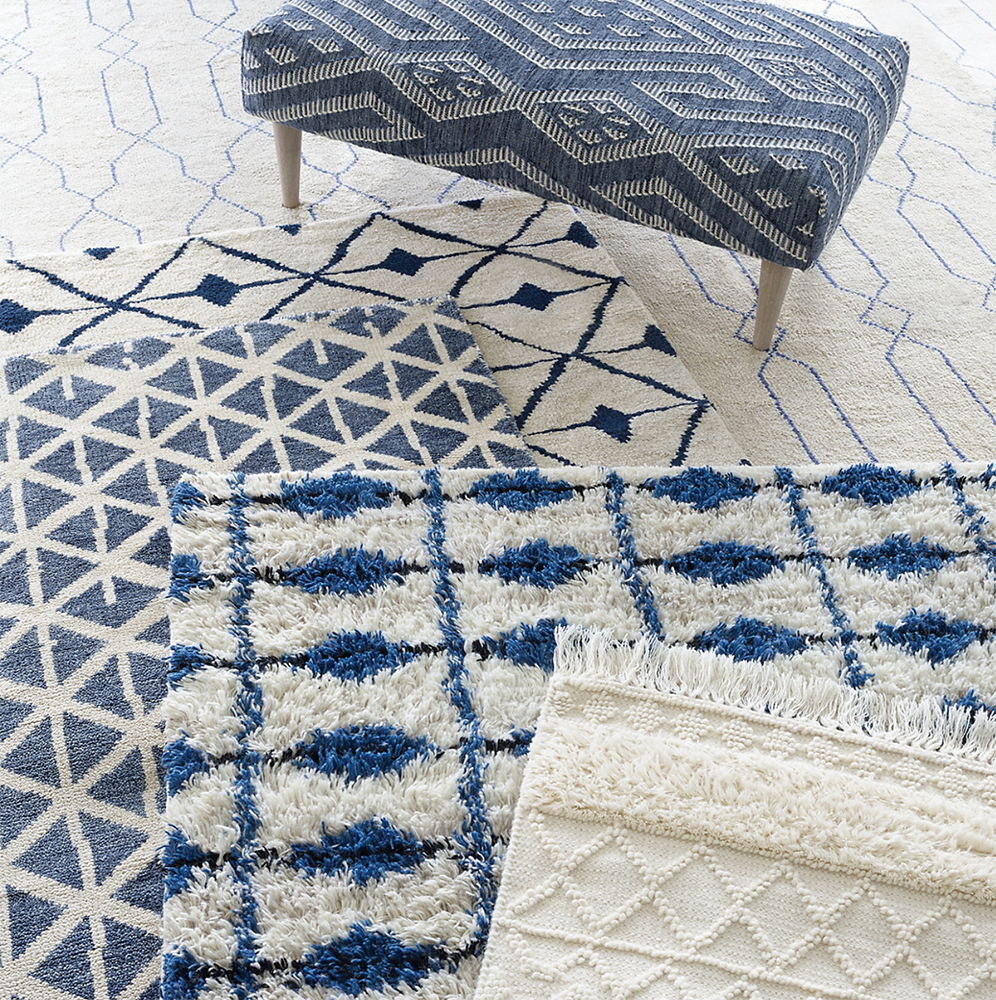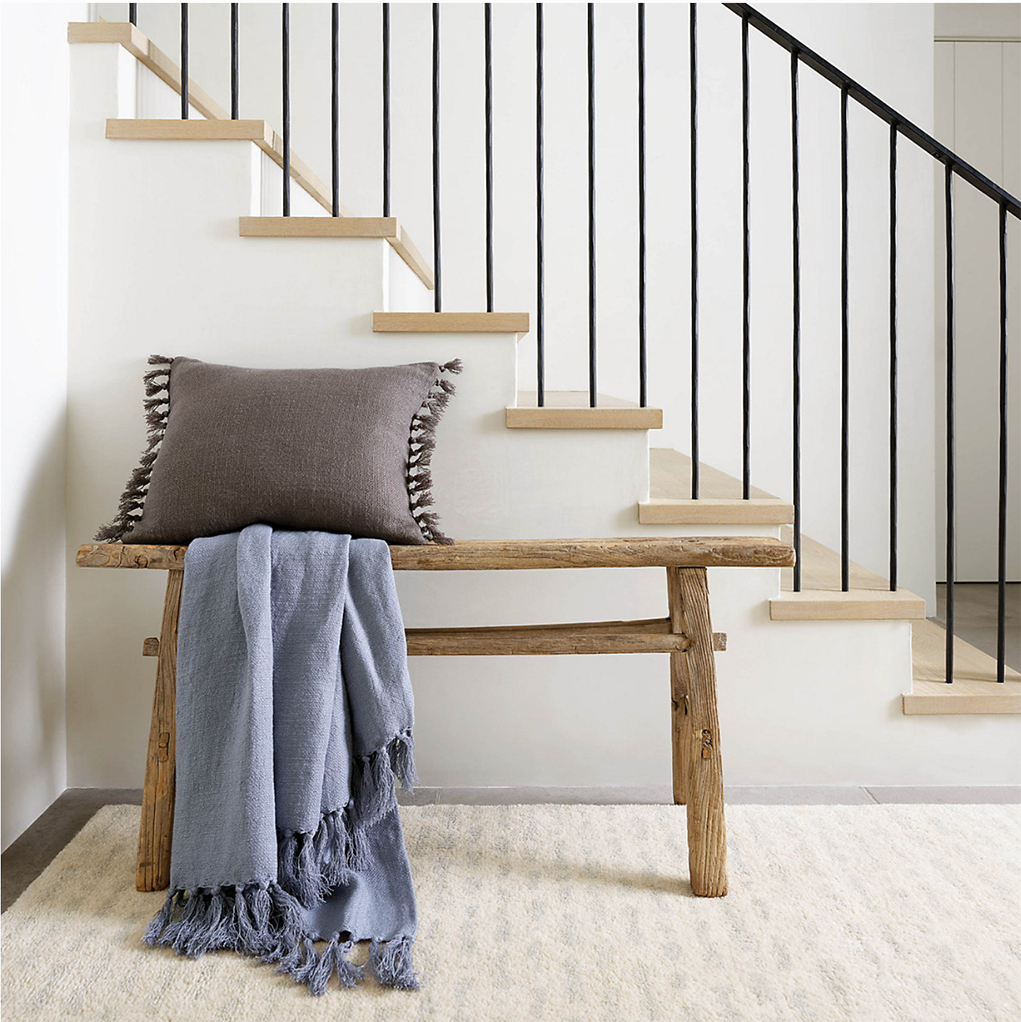 Advantages Of Wool Rugs
Wool itself is a very durable material and the method of making wool rugs make it a very durable and beautiful rug choice. Wool rugs are mostly stain resistant, resilient and easy to clean. Wool is a hypoallergenic fiber and highly absorbent. It's a good choice when you have kids and pets because wool is so durable,. The colors available in wool rugs are some of the most vibrant and beautiful because it absorbs dyes better than any other material. Wool is also naturally flame resistant and because it is a natural fiber made from sheep's wool, it is environmentally friendly. Wool is also known for the warmth and comfort it provides, There is nothing like the softness of a thick wool rug.
Wool Rugs are Eco-Friendly Rugs that come in many textures, colors and patterns.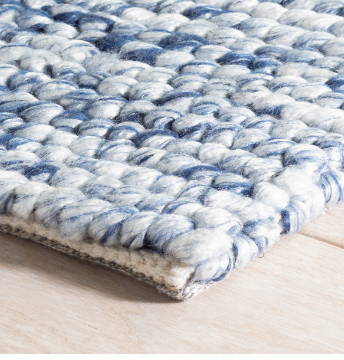 Choosing The Best Wool Rug
Choosing a rug can be daunting, but there are some easy guidelines you can use to help you select the Best Wool Rug for your room. Wool is a good selection for bedrooms, dining rooms, living rooms, libraries and entry ways. We don't recommend wool rugs in bathrooms, kitchens or laundry rooms due to the chance that they will get wet and while they are absorptive, it's not the best choice where there can be a lot of water. Wool rugs are a perfect choice for bedrooms where you want something soft and luxurious. We usually select a thick shaggy wool or thick pile wool rug for bedrooms because it will will provide comfort, warmth and also quiet by absorbing sound. As far as color.... we usually select natural or muted tones for a bedroom to create that calm oasis conducive to relaxation and sleep. Living rooms or great rooms are also a wonderful place to add a wool rug. We usually select either a thick pile wool or a flatweave wool for living rooms. The thick pile wool rugs again, provide comfort and coziness to a big open space and a flat weave will provide warmth and softness but tends to be more casual in feel. Both will hold up well with high traffic. If it's a high traffic room, it's best to go with a medium tone or darker wool rug to avoid showing dirt. Dining rooms are also a good place to incorporate a wool rug. In dining rooms we recommend going with a low pile or flat weave rug so that it's easy to pull chairs in and out from under the dining table. We also usually select a medium to dark tone rug in dining rooms to prevent spills from showing.
Shop Now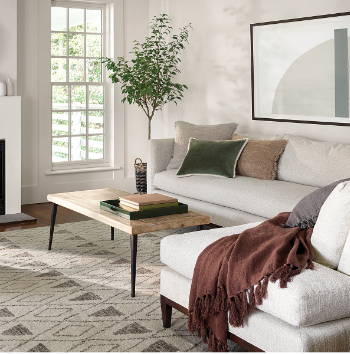 Design Ideas: For Wool Rugs
Wool rugs come in everything from more formal designs like oriental rugs to casual design like shags and flat weave rugs. Wool rugs with stripe designs and low piles can give a room an organic casual vibe. Bold patterns like the rug in the photo above can make a major statement in a room. Because wool rugs accept dyes so well, there are many choices of wool rugs that have bright saturated colors that can make a bring vibrant color to a bland room. A beautiful natural textured wool rug can anchor the space and provide luxury, softness and a casual feel all at the same time. If you are selecting for a beach house, the natural toned wool rugs work really well. There are even some wool rugs that look like jute and give a very casual look while also providing warmth and softness of a wool. Plush rugs in soft blues also look wonderful in a beach house. We love wool dhurrie rugs in a relaxed and casual space... they come in beautiful patterns and colors that will last forever.
Shop Now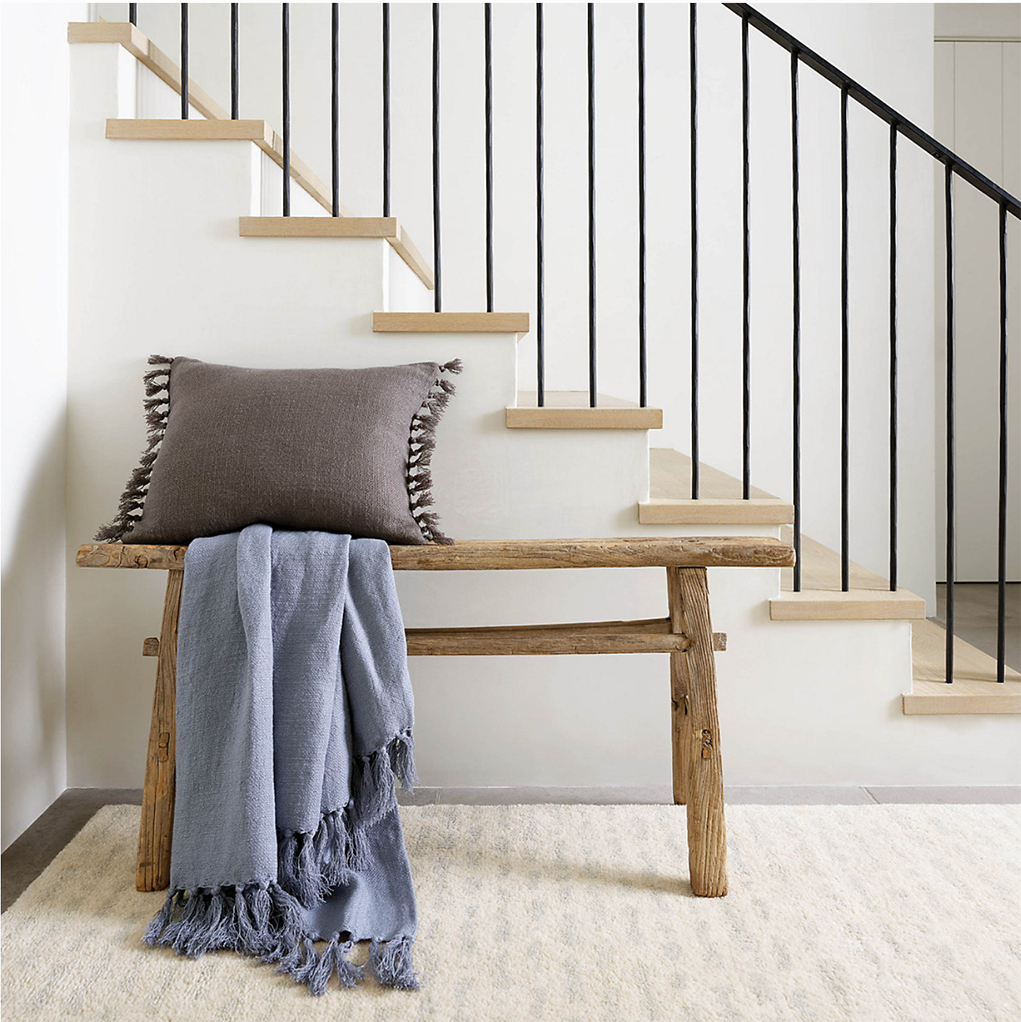 Care and Maintenance Of Wool Rugs
To care for wool rugs, vacuum regularly. When vacuuming set the brush so it's the furthest away from the surface of the rug. For spot cleaning, immediately blot (do not rub) with white paper towels or clean white cloth. Scoop up solids. If a cleaner must be used, test a small area before applying to the entire stain. Blot up the spill with a blotting motion and then rinse with clean water on a clean cloth. Do not saturate with water. We recommend professional cleaning once a year.
Where to Buy Wool Rugs
When selecting a rug, be sure to measure your space to ensure that the rug fits properly. You should also consider the style of the rug and how it will complement your existing decor. A well-chosen rug can be a statement piece in a room and add the perfect finishing touch to your beach house.
Coastal Wool Rugs are a versatile and timeless addition to any beach house. Whether you prefer a traditional or modern, there is a perfect option for your space.
Clients often ask, where do you start in choosing the colors and elements in a room? We believe most rooms start with the foundation of a rug because it anchors the space and creates a base of texture, color or pattern that has the most impact. Rugs are a great jumping off point. Start with a wonderful rug and the rest will fall into place. It sets the tone of a room, whether that be a casual elegance or a more formal feel, rugs set the moo
September 05, 2023
Addicted To Wicker & Rattan! Simply The Best Pieces To Add To Your Home.
We are Addicted to Wicker and Rattan.  Why? Because Wicker and Rattan is timeless and reminds us ...
Read