December 15, 2019
How to Display Glass Floats
10 ways how to display glass floats in your home from indoor to outdoor.
How to Decorate with Sea Glass Floats....
Sea Glass Floats were once used by fishermen to float their fishing nets and are found in the waters off Japan. After many years of floating in the ocean, these hand blown , sea glass floats develop a beautiful patina. Worn by the sand, sun and saltwater, they are aged much like sea glass and driftwood. They become collectors items and make a beautiful accent in a coastal style home..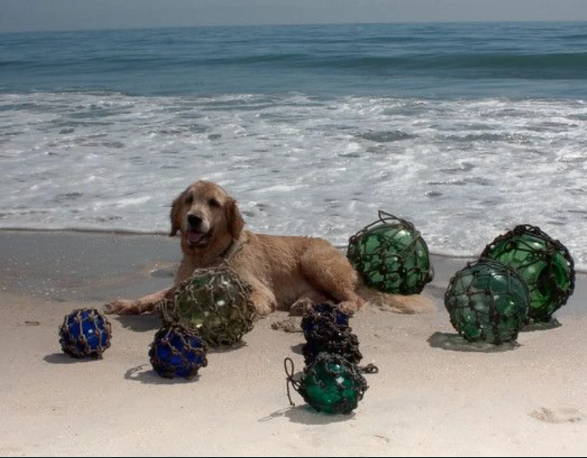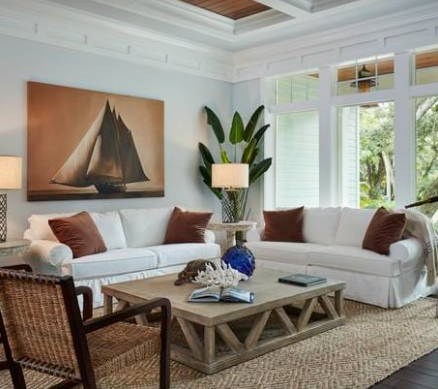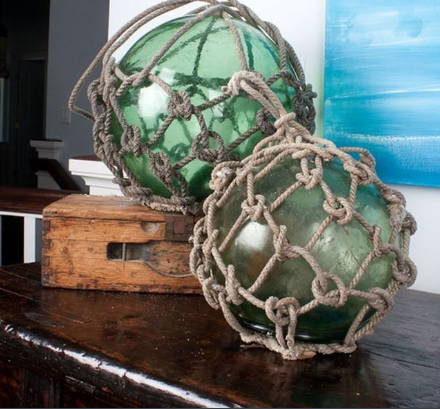 Our Golden Retriever, Montauk, loved the Sea Glass Floats Too!
Sea Glass Floats come in a variety of colors and sizes.
How to Display Glass Floats
10 ways to display glass floats in your coastal home.
How to hang your glass floats:
1. Hang your sea glass floats from an outdoor veranda for a great coastal design.
2. The sea glass floats can also be hung outside from trees and posts too. This is commonly seen in coastal restaurants.
3. Display a collection of sea glass floats on your coffee table for a touch of the ocean.
4. Use a giant clam shell to create a lovely display of your sea glass.
5. Light up your room by placing candles behind sea glass floats for some coastal ambiance.
6. Use sea glass floats as a pop of color and add interest to a coastal room.
7. Sea glass floats can be used in your seasonal decor by adding them to a wreath for a coastal summer design or hanging them with garland down a staircase. They make great ornaments on your coastal Christmas tree too.
8. Add sea glass floats to your bookshelves or console table for a coastal touch. They can be used as book ends, sit on top a stack of books or all alone for a pop of color.
9. Use sea glass floats as outdoor decor for your entry.
10. The simplest way to use sea glass floats in your coastal design is to set the large ones next to a piece of furniture, on top of a table or shelf. Often times the brighter colored ones stand out and add interest.
September 05, 2023
Addicted To Wicker & Rattan! Simply The Best Pieces To Add To Your Home.
We are Addicted to Wicker and Rattan.  Why? Because Wicker and Rattan is timeless and reminds us ...
Read