April 13, 2023
Crisp Cotton Rugs For Your Beach House
Cotton is one of the strongest most breathable material for rugs. Discover how to select the best cotton rug for your beach house. Learn where to use cotton rugs and design ideas.
One of the easiest and most inexpensive ways to update a room is with a beautiful new rug. There are many choices in materials for rugs, but one of our favorite materials for rugs has been and will continue to be is cotton.
Rugs made of natural cotton are perfect for a causal beach house. Cotton rugs are made purely from cotton plants and environmentally friendly, thus making them the perfect Beachy Rug. If you want a natural fiber rug that is allergen free, instead of synthetic or wool, cotton is a great choice. Cotton is a breathable material and it feels wonderful under your feet.
Cotton Rugs are soft, fluffy and provides warmth. They are also durable, inexpensive and easy to clean.
They are often reversible and lay completely flat.
Beach House Rugs have been made of cotton as a favorite material since our grandmothers used to shake them out on the back porch.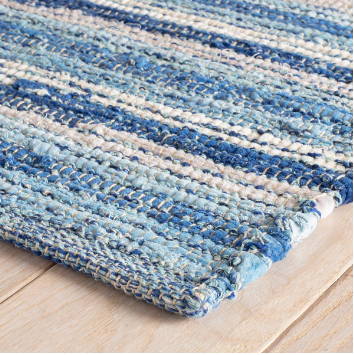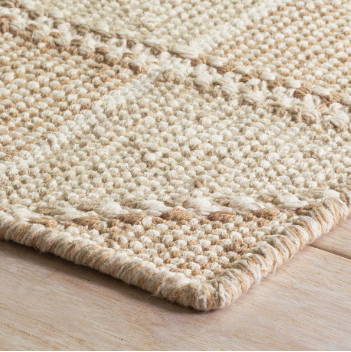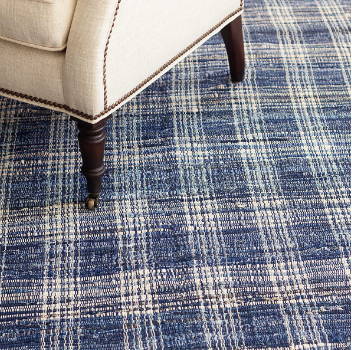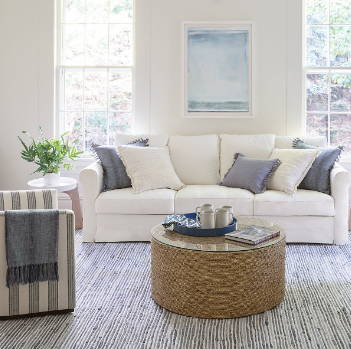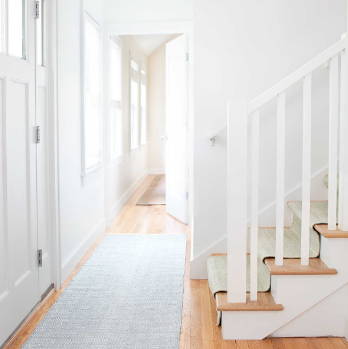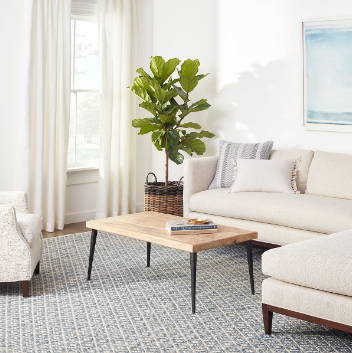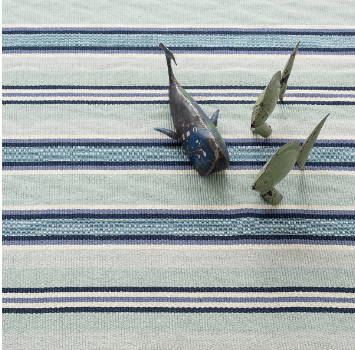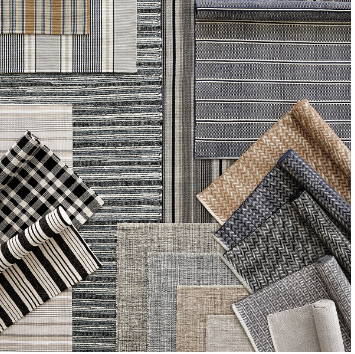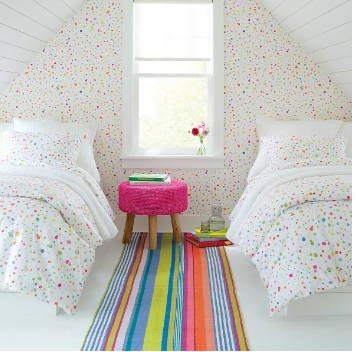 How to Chose The Best Cotton Rug
Selecting the Best Cotton Rug for your beach house needn't be complicated. Cotton Rugs come in a variety of patterns and colors, so how do you choose the best cotton rug for your room?
Well, first consider the use of the room. If its a higher traffic space, choose a cotton rug that has a lot of pattern and color so that it's more forgiving and doesn't show dirt easily. If it's a bedroom you can usually go with something a little lighter in color.
Next, consider the style of the rug. Most cotton rugs have a beach-casual vibe to them and any will work in any coastal home - simply pick your rug!
We love the cotton rag rug styles because they give the room a relaxed, feeling of nastalgia. A striped cotton rugs give a room a very nautical atmosphere.
Ginghams and smaller patterns tend to offer a more coastal cottage-like vibe, which is perfect for a bungalow by the sea or any room that you want to add that coastal charm of a New England beach house.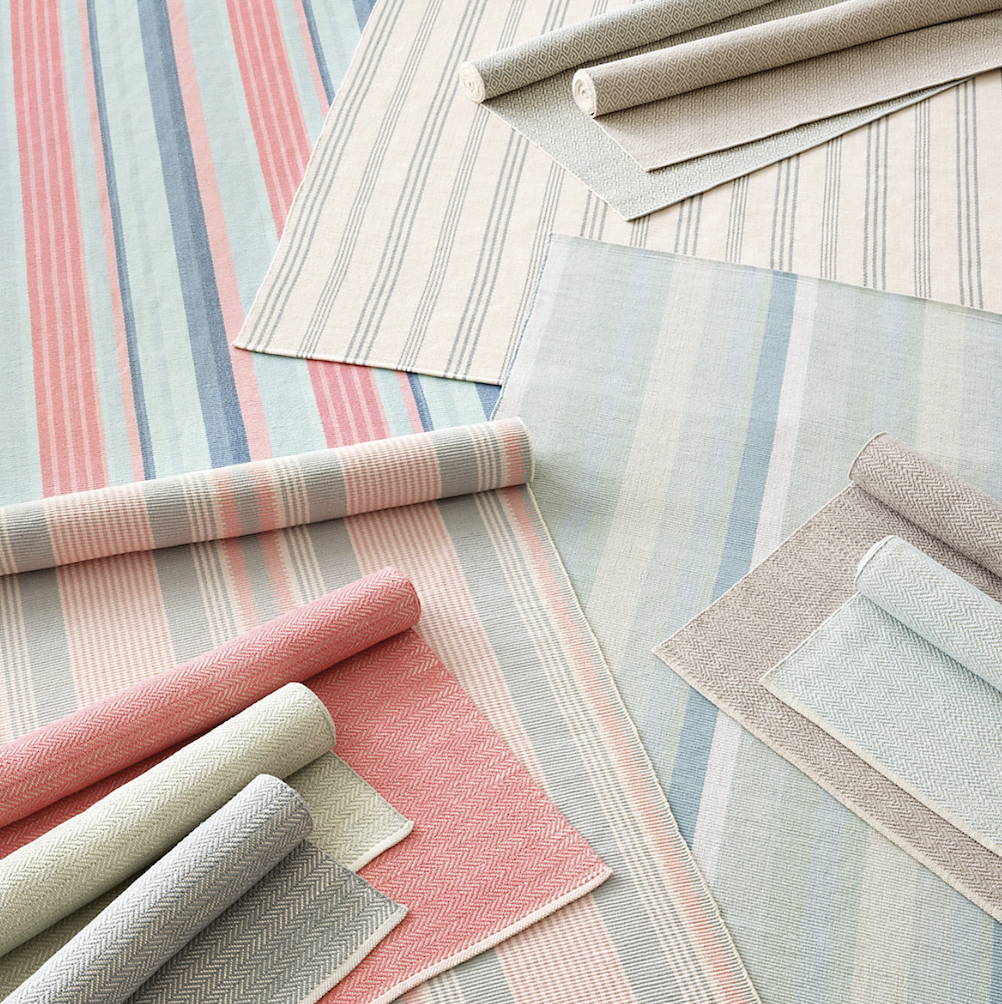 Cotton Rugs
All the Best Cotton Rug Designs: Stripes, natural rope, wave designs and more...
Shop Now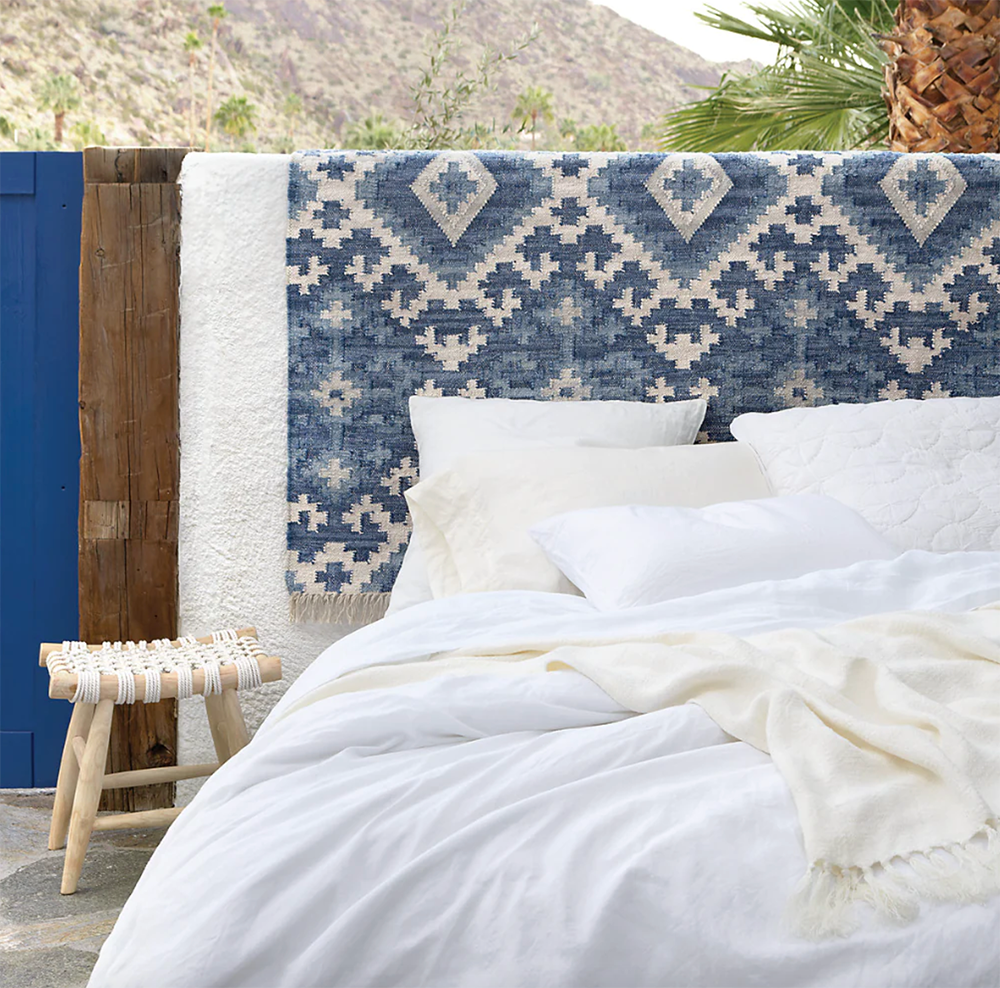 Design Ideas: Cotton Rug
Cotton Rugs are so versatile that they can be used in any room in your home. We love smaller cotton scatter rugs and runners for kitchens, bath rooms, hallways and runner on stairs. They provide comfort underfoot and most smaller cotton rugs can be washed gently. They are also absorbent so they will soak up water after bathing or small spills in the kitchen, They are equally wonderful in a bedroom by the edge of a bed, They look great as smaller rugs by the bed or a larger rug that covers most of the floor. They provide warmth and beauty year round. We also use them in great rooms and sitting rooms. They can make the room cozy with a dhurrie or a rag rug design. A bold striped cotton rug can create drama in a room as well as comfort.
Shop Now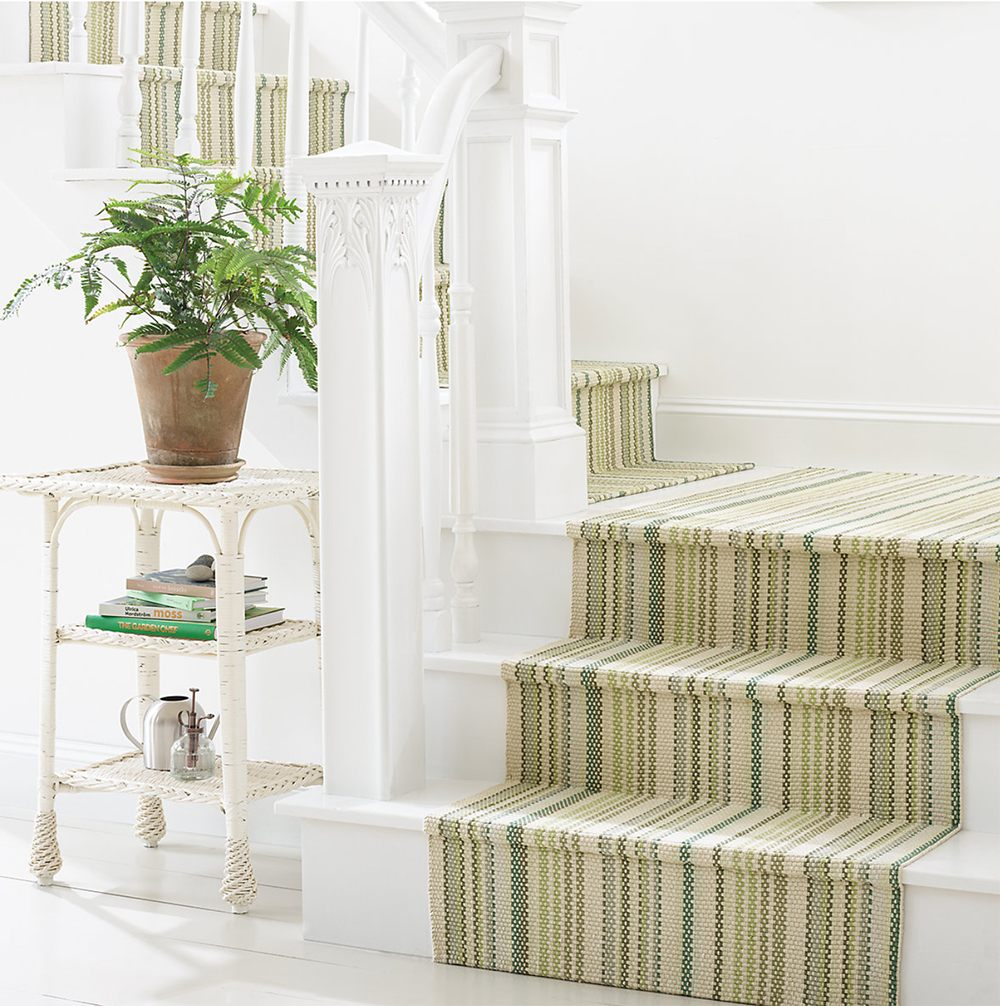 Care and Maintenance Of Cotton Rugs
Cotton Rugs should be regularly vacuumed and occasionally shaken to keep your rug in shipshape condition. Some small cotton rugs can be washed gently and simply line dry. Larger cotton rugs should be professionally cleaned.
Shop Now
Where to Buy Cotton Rugs
When shopping for a Cotton Rug, it's important to consider the size and style of the rug, as well as the quality of the materials. Some of the best places to purchase nautical rugs include online retailers, like Our Boat House, which specializes in coastal decor. Other options include home decor stores, department stores, and rug galleries.
When selecting a rug, be sure to measure your space to ensure that the rug fits properly. You should also consider the style of the rug and how it will complement your existing decor. A well-chosen rug can be a statement piece in a room and add the perfect finishing touch to your beach house.
Cotton Rugs are a versatile and timeless addition to any beach house. Whether you prefer a traditional or modern style there is a perfect option for your space.
September 05, 2023
Addicted To Wicker & Rattan! Simply The Best Pieces To Add To Your Home.
We are Addicted to Wicker and Rattan.  Why? Because Wicker and Rattan is timeless and reminds us ...
Read