December 13, 2022
5 Ways To Refresh Your Home For The New Year!
5 simple ways to refresh your home for the New Year. Spruce up a tired room with a new rug, pillows, bedding and fresh greenery. Organize your space and declutter. It's a new year and a new start to making your home more welcoming.
1. A New Coastal Style Rug Transforms A Room
A Coastal Style Rug is a simple way to give a room a whole new look. These beach house style rugs come in everything from natural jute and wool to durable indoor/ outdoor rugs in polypropylene to PET performance threads. Not only are our coastal style rugs durable but they are also economical. They will last for years and are easy to clean. The indoor/outdoor rugs are beautiful in any room in your home or on an outdoor patio.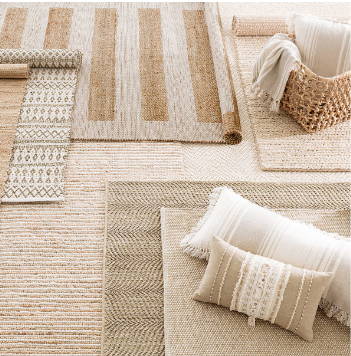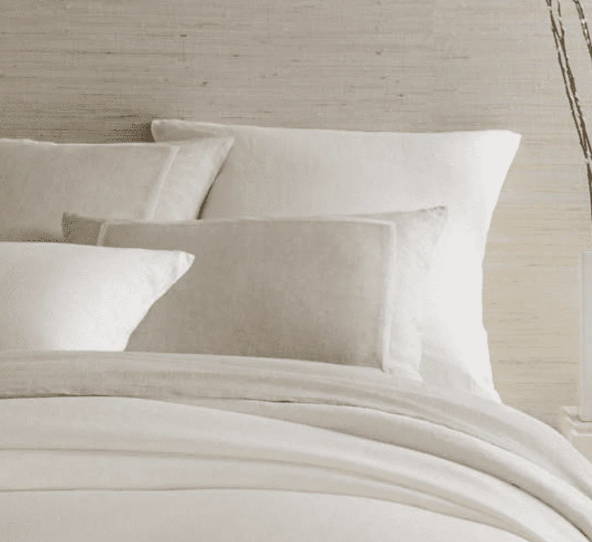 2. Fresh New Bedding
There is nothing like fresh new bedding to transform your bedroom. We particularly love neutral linen bedding. Soft and inviting linen can take you from season to season. It's cool and crisp for a restful sleep.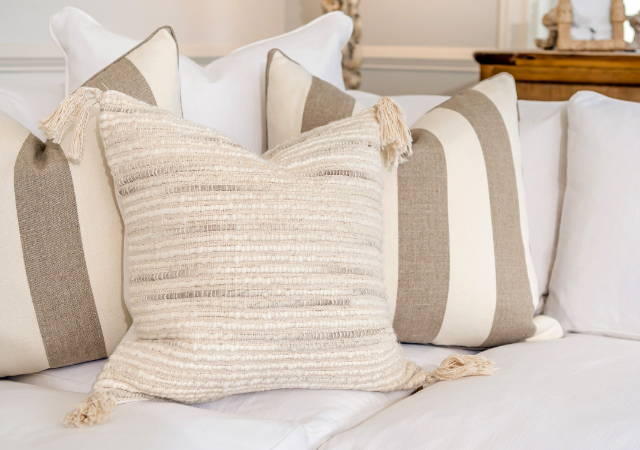 3. Add New Coastal Style Pillows
A few classic linen striped pillows mixed with some soft textured pillows will give your sofa a complete refresh. Neutral pillows are classic and great from season to season. Select from our vast array of Coastal Style Pillows
Shop Now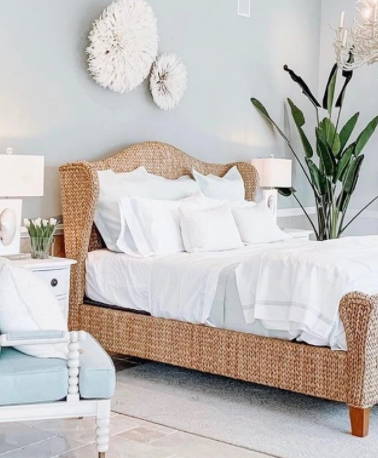 4. Add Greenery and Flowers
Breath new life into your rooms with fresh greenery and flowers. We love live plants, but not everyone has the time to care for them. We suggest mixing some silk flowers and plants in with a few live plants. Today silk flowers and plants are so life-like that you can barely tell the difference between live and artificial, but real plants have been found to not only purify the air, but to improve sleep quality and reduce stress. So, get a few small real plants that are hardy and easy to grow and the for rest use silk plants and arrangements that will last for a long tie without any work. Our silk Bird of Paradise Plants are so realistic looking and perfect for filling in corners and bringing rich green life into any room. Hydrangea Flower Arrangements come in many sizes and colors...perfect on a dining table or coffee table. You can shop all our Coastal Style Silk Plants and Arrangements.
Shop Now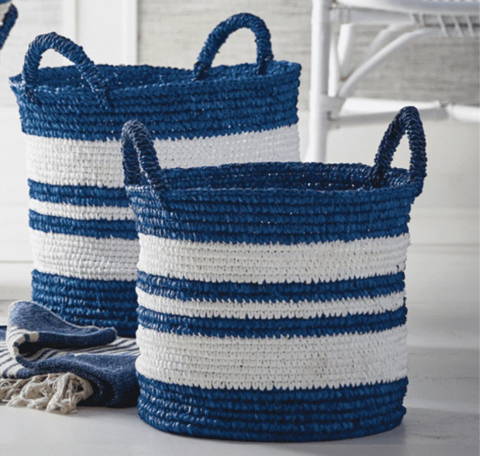 5. Declutter and Organize with Baskets
Starting the New Year off by getting rid of things that you no longer use and that are cluttering up your rooms feels so good. Maybe some things just no longer work in your space but someone else could use it...donate it. Then organize your home using storage containers and baskets. Baskets look great on shelves or on the floor and can hold many of your smaller items. Make your home clutter-free and organized with our beautiful Coastal Style Baskets.
Shop Now
October 21, 2022
Cozy Cottage By The Sea
A cozy cottage by the sea is what dreams are made of. Create that feeling in your home with simpl...
Read