April 24, 2023
How to Create An Outdoor Summer Sanctuary: Patio Essentials
Summer is almost here. It is that time of year again to get your outdoor space ready for summer. There are 6 main things we focus on when planning our outdoor patio to turn it into a summer sanctuary. Learn all about each key element and make the planning fun.
Summer is around the corner and we can't wait!
Each year - Around this time , we plan what we need to freshen up our outdoor living space. We all have had enough of winter and looking forward to summer...our favorite time of year. Planning helps get us into the mood for Summer! Planning and shopping early will help make this enjoyable. Shopping early also allows you to take advantage of special pre-season sales and makes it more possible to have everything delivered in time for the season., The main things we focus on to create a a Summer Sanctuary outdoors that makes relaxing and entertaining a pleasure are the Outdoor Furniture, Outdoor Living Essentials (like copper tables, fire pits, and hanging chairs ) Coastal Rugs and Pillows , Outdoor Lighting, plants and accessories.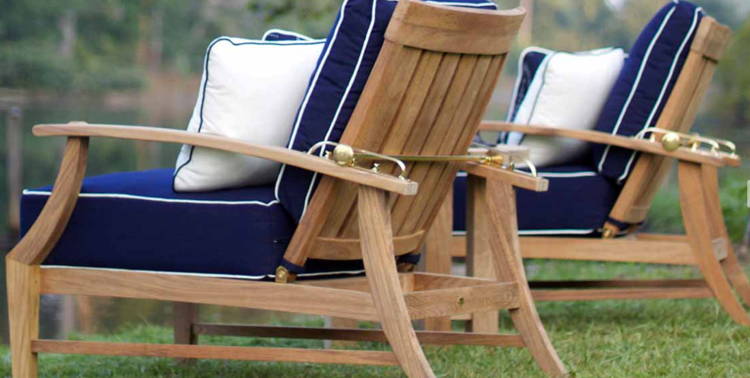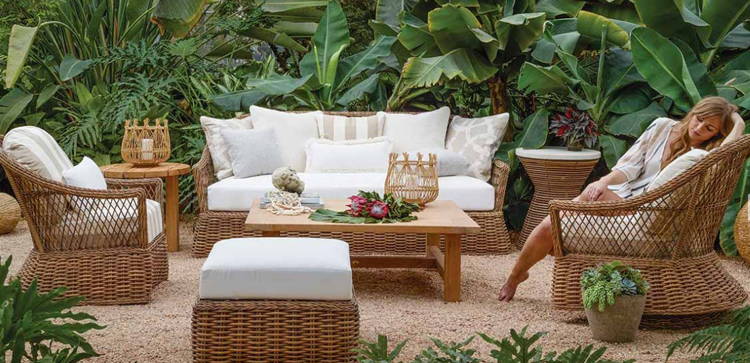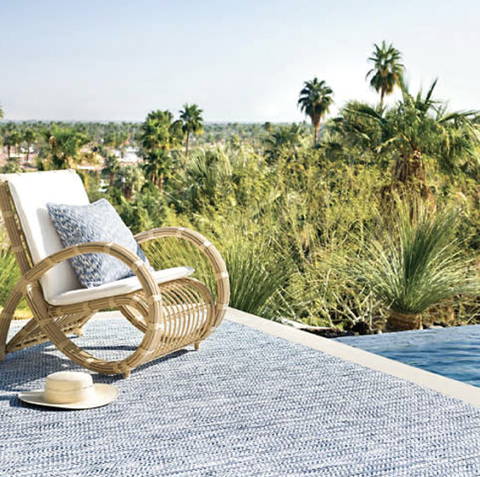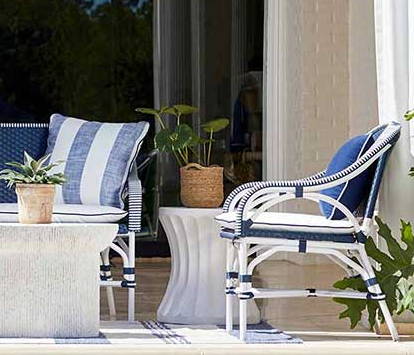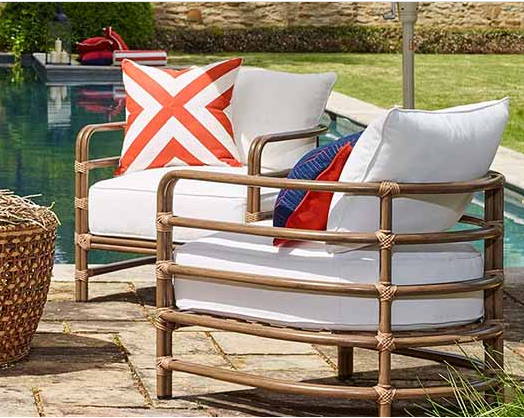 Outdoor Furniture
Whether you are starting from scratch or you just need a few new pieces of outdoor furniture, we have rounded up some of our favorite Coastal Styles Outdoor Furniture made of durable materials such as high quality teak, aluminum wrapped in N-Dura resin, N-Dura Resin handwoven like wicker and wrought aluminum. These are all materials meant to last and are UV Resistant. The plush cushions are made for comfort and designed to dry quickly. The key points to remember when you are selecting outdoor furniture are durability and comfort. Being able to sit back and relax or curl up and read in comfort, just as you do indoors, will make you want to live outdoors as much as possible. Creating comfortable seating groups arranged for conversation, as well as some quiet areas for reading will entice you in to enjoy your backyard all summer long. Don't forget to designate an area for dining that can accommodate your family and friends.
Shop Now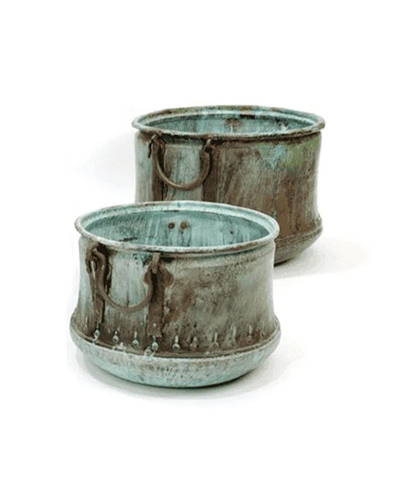 Outdoor Accent Pieces
Interesting accent pieces can take your patio from average to extraordinary. We love mixing in accent tables like the copper table below. This rustic durable table adds richness and interest. Rather than all the furniture matching as a set, mix in different materials to take it to the next level giving it a designer look. Add in fire elements. Nothing creates more atmosphere than a fire element for those starry evenings. The teak fire table below is not your average fire table. Besides being beautiful in rich teak wood, it's easy to use and does not require a propane tank. If you have a great tree or an overhang add a hanging chair. It will be everyone's favorite spot to sit and swing. Accents such as verdi-copper pots also look great filled with greenery or flowers on a patio. Plants are an important part of finishing your patio. Select wonderful containers like copper, teak or stone to give your plants a more substantial presence. Everything from beautiful hibiscus plants to the vivid colors of geraniums look wonderful on a patio.
Shop Now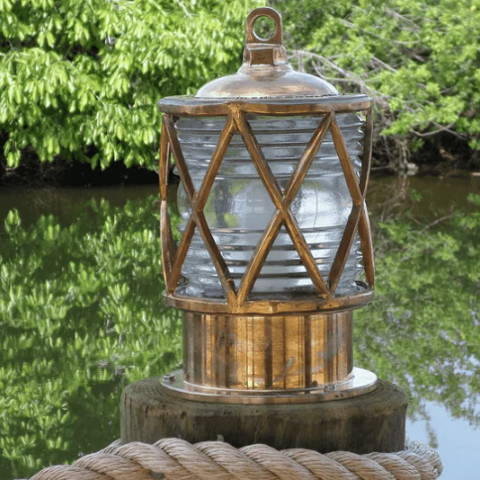 Outdoor Lights, Rugs, Pillows and more...
Lighting is not only functional but can add great style to your backyard oasis. Outdoor lights like our Solid Brass Belfast Light can be used on columns around a patio to give a nautical look. Our Outdoor Ship Lights are perfect for a Coastal Outdoor Retreat.To make your outdoor seating areas feel cozy and welcoming, look for a durable indoor outdoor rug. Coastal Outdoor Rugs are now available in such beautiful designs that look like indoor rugs, making your outdoor space even more like a living space. Choose Coastal Style Outdoor Rugs in everything from vibrant stripes, soft pastels, and even neutral rugs that look like jute. The choices are endless...just be sure to select one that is made to withstand the elements. We recommend going with larger rugs rather than small - it makes a space feel larger and anchored. Add pops of color and texture with Coastal Indoor outdoor Pillows. Don't forget to finish your space off with Outdoor Accessories like candle lanterns, sea glass floats and coastal style accessories,
Shop Now
October 21, 2022
Cozy Cottage By The Sea
A cozy cottage by the sea is what dreams are made of. Create that feeling in your home with simpl...
Read