February 06, 2023
Dive Into Blue - Our Favorite Blues in Home Design
It's no secret we love Blue. Our inspiration for blue color schemes naturally comes from the ocean. Blue is fresh and vibrant. It instantly boosts your mood and lightens a room. It's hard to imagine a beach house or any coastal design without some blue...but blue works well in any style home. Blue is one of the most versatile colors of all and it evokes tranquility, serenity and boosts productivity. Blue pairs well with many hues and we have gathered up some of our favorite Blues, as well as some of our favorite Blue Accents.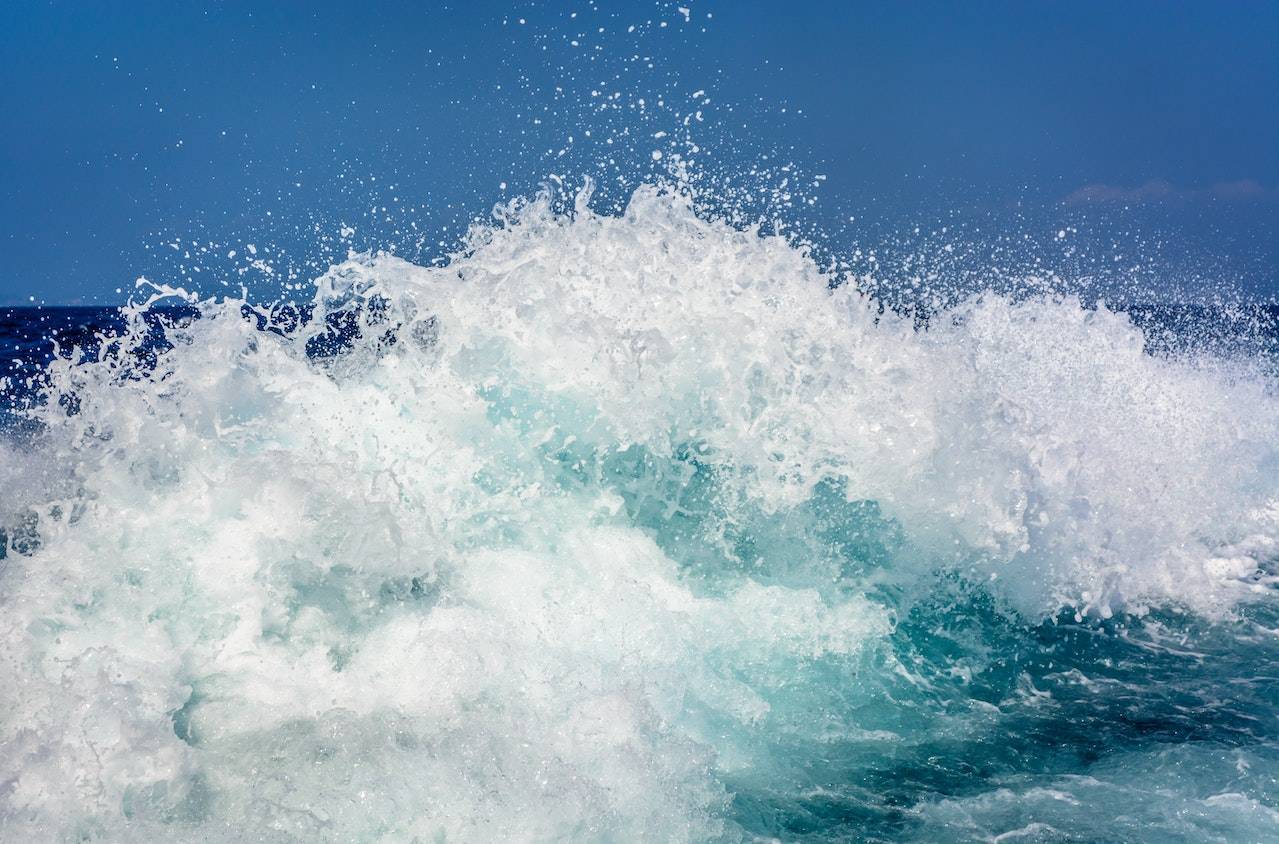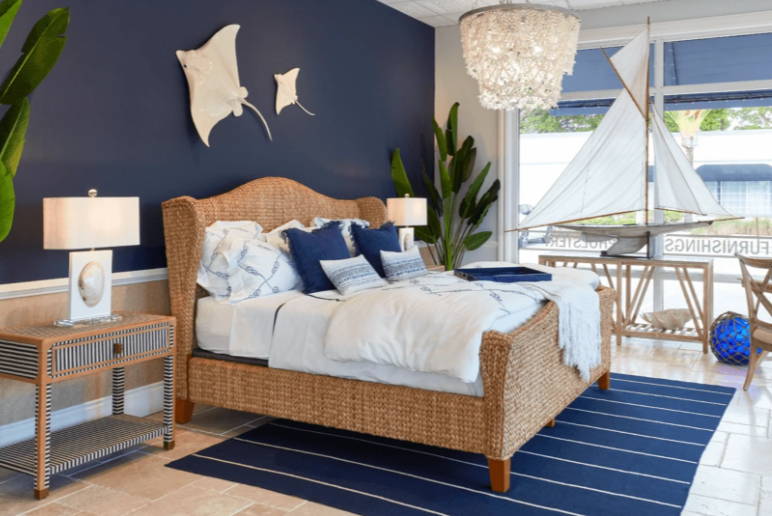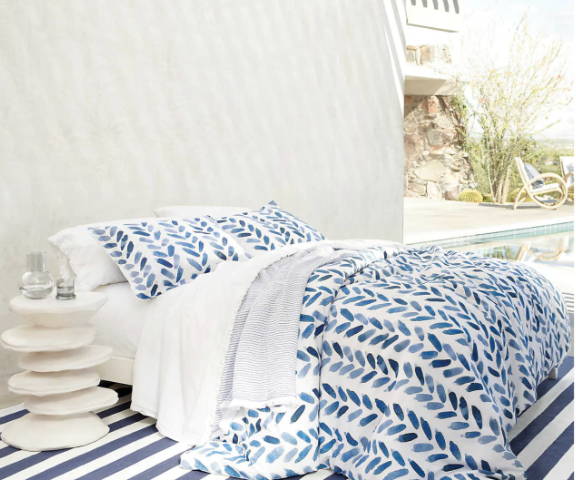 Navy and White gives this bedroom a dramatic nautical feel with the deep Navy wall and Cape Cod Striped Navy Rug.
The serene Rowboat Painting - Sentimental Journey sets the mood in any room. If it's peace an tranqui;ity you desire than this is the right accent for your room - perfect for a living room or bedroom. The nautical striped navy and white baskets are a great way to bring a nautical touch to a room. They not only look great but they will come in handy to hold toys or towels. The crisp cotton navy and whit bedding has the illusion of bespoke hand painted brushstrokes. This luxurious bedding will transform a room into a breath of fresh air. We can just imaging it in a tranquil bedroom with the windows open and crisp white curtains blowing in the sea air.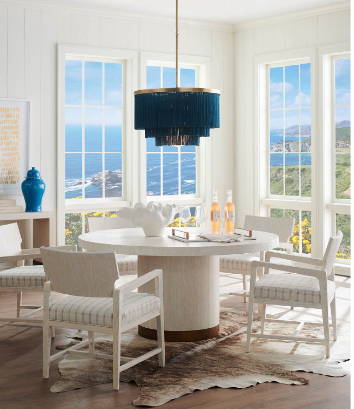 "Navy never looks like it's trying to hard - it's understated cool."- Unknow Author
Having breakfast in this stunning breakfast room overlooking the California Coast is an amazing way to start your day. Lots of white accented with our layered fringed chandelier in Navy. The simplicity of the all white walls and furnishings becomes dramatic with the movement and volume of the fringed chandelier.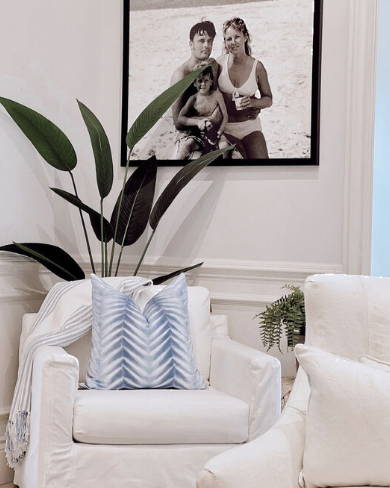 Dreamy Blue Accents
Just adding a few blue accents to a room will make it fresh and inviting. The blue palm frond design on our accent pillow is soft and brings a white chair to life. The Chinnoiserie blue and white lamp is a classic and will never go out of style.
September 05, 2023
Addicted To Wicker & Rattan! Simply The Best Pieces To Add To Your Home.
We are Addicted to Wicker and Rattan.  Why? Because Wicker and Rattan is timeless and reminds us ...
Read