March 01, 2022
Create the Beauty of the Sea in your Home with Coastal Art
Coastal Art will bring the feeling of the sea into your home. Large scale ocean paintings create a dramatic effect. Seascape paintings exude beach house chic.
Listen! Can you hear the Waves Crash?
There is nothing more powerful than art! Nothing! Art effects us emotionally, physically and mentally. The impact Art has on our lives is immeasurable. Discovering art you love is like finding a true treasure that will last generations. Our favorite aspect of design is creating a room around that special piece of art that speaks to the soul of the people living there. As coastal style designers, we are always on the lookout for art that can infuse our homes with the love of the sea.
The stunning painting of the crash of an ocean wave (shown above) is done by one of our favorite artists. His work has been exhibited in top art galleries in New York, California and Florida. We love the way he captures the essence of the ocean in his large scale pieces painted in oils. We offer his work in framed Giclees (high quality prints) on canvas in a variety of sizes.
"The sea, once it casts its spell, holds one in its net of wonder forever." - Jacques Cousteau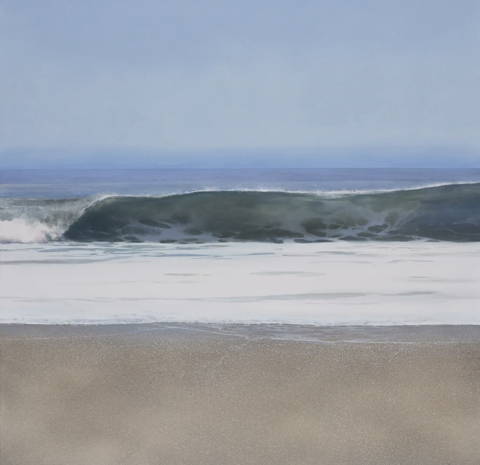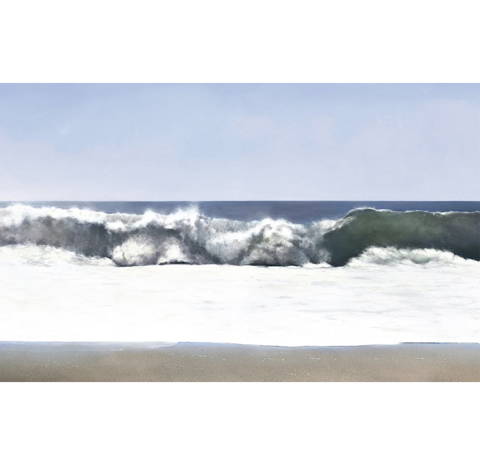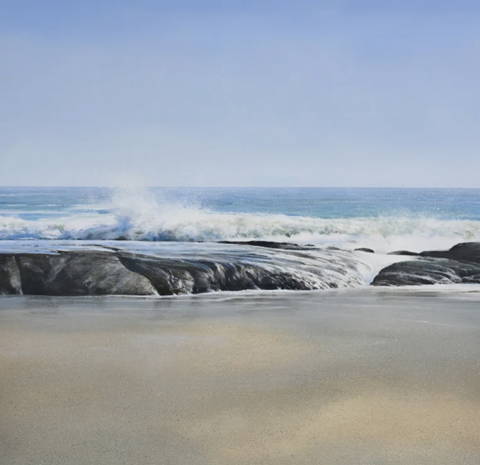 More Favorites
Now, more than ever, our homes are the most important place to us. We live there, we sleep there, we play there and many of us now also work there. We want our homes to be a place of refuge, a place that nurtures us, a place that inspires us and that makes our everyday lives better. Art has more impact on us than anything else in a room. It's not an accessory, it's a necessity. Art causes an emotional response and can immediately make you feel serene, happy or energized. Art is personal and comes in many forms from paintings, to sculpture to a beautiful object you found in your travels. We love many types of art, but because we love the ocean, we are drawn to artists who capture the beauty of the sea. Art brings a feeling into a room. It brings color and texture to a room and it's a focal point. A room is not complete without art.
"Art enables us to find ourselves and lose ourselves at the same time" - Thomas Merton
Seven Boat Giclee
The Seven Boat Giclee captures the colorful, weathered fishing boats waiting on the shore to go out to sea again. It conveys a casual vibe with this rustic windswept scene.
Shop Now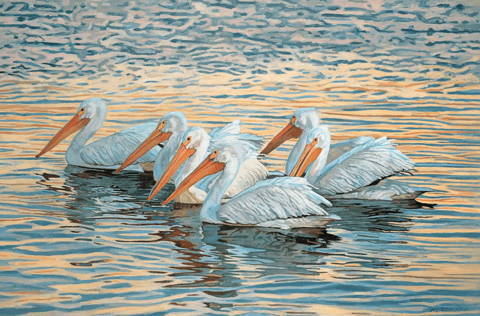 Six Floating Pelicans
The Six Floating Pelicans with the sunset reflections in the water is a stunning piece of art. The colors are vibrant and so life-like.
Shop Now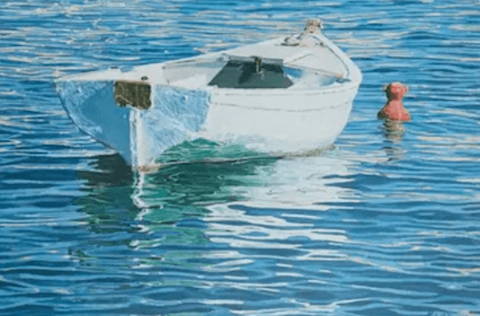 White Row Boat with Red Buoy Giclee
The White Row Boat with Red Buoy Giclee is inspired by a row boat in Spain. The breathtaking way the water is so life-like and reflective makes this an absolute master piece. It creates a sense of calm as you can almost hear the waves lapping gently against the boat.
Shop Now
Large Scale Art Makes the Room
The livingroom's focal point is an over-sized 72" x 48" giclee of the White Rowboat with Red Buoy Painting, framed with a white gallery float frame. The art makes the room and it would not be complete without it. It pulls everything together and creates a soothing breath of salty air.
Coastal Style Paintings
We love art that takes us away to our favorite place and makes a big impact in a room. The incredible photography of the "Horse on the Beach" captures nature wild and free. Our abstract "Blue Horizon" art is infinitely beautiful in its simplicity. The "Sentimental Journey" of the wood row boat below, is serene in shades of blue and white. The abstract art - "Salt", with white and sea glass/aqua blue infuses a light airy feel to any room.
Art is the focal point of this beautiful coastal style room. The Serene rowboat painting echoes the soft blue and white accents throughout the room. Find that special piece of art that you love and create a room around it.
October 21, 2022
Cozy Cottage By The Sea
A cozy cottage by the sea is what dreams are made of. Create that feeling in your home with simpl...
Read